The United Nations Educational, Scientific and Cultural Organization (UNESCO) World Heritage Sites are places of importance to cultural or natural heritage as described in the UNESCO World Heritage Convention, established in 1972. Albania ratified the Convention Concerning the Protection of the World Cultural and Natural Heritage on 10 July 1989, making its historical sites eligible for inclusion on the list.
As of 2019, there are four sites in Albania inscribed on the list and further four sites on the tentative list. The first site in Albania to be added to the list was the ancient city of Butrint which was inscribed at the 16th UNESCO session in 1992. The historic centre of Gjirokastër was inscribed in 2005 as Museum-City of Gjirokastra. In 2008, the historic centre of Berat was added to the site, to form the Historic Centres of Berat and Gjirokastër. In 2017, the Gashi River and Rrajcë regions were listed as part of the Ancient and Primeval Beech Forests of the Carpathians and Other Regions of Europe that is shared with eleven other countries. In 2019, the site Natural and Cultural Heritage of the Ohrid region, a World Heritage Site in North Macedonia since 1979, was expanded to include the Albanian part of the coast.

Butrint (Latin: Buthrōtum) was an ancient Greek city, then a Roman one and the seat of a late Roman bishopric After a period of abandonment it was occupied by the Byzantines the Angevins and the Venetians. It was finally abandoned in the late Middle Ages. Prominent archeological sites include a Greek theater, a late-antique baptistery, a ninth-century basilica, and fortifications from the period of the Greek colony to the Middle Ages.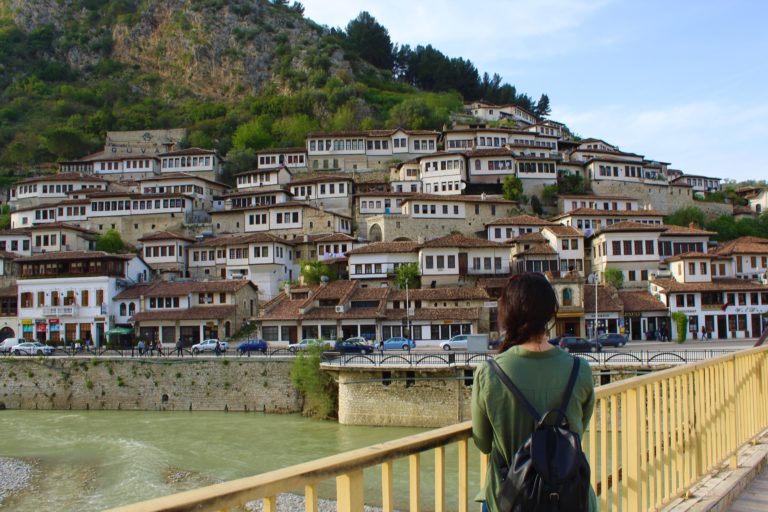 Berat and Gjirokastër are inscribed as rare examples of an architecture typical of the Ottoman period. Berat bears witness to the coexistence of various religious and cultural communities down the centuries. It features a castle, most of which was built in the 13th century, although its origins date back to the 4th century BC. The citadel area has many Byzantine churches, mainly from the 13th century, as well as several mosques built in the 15th century. Gjirokastër features a series of two-storey houses which were built in the 17th century. The town also retains a bazaar, an 18th-century mosque, and two churches of the same period.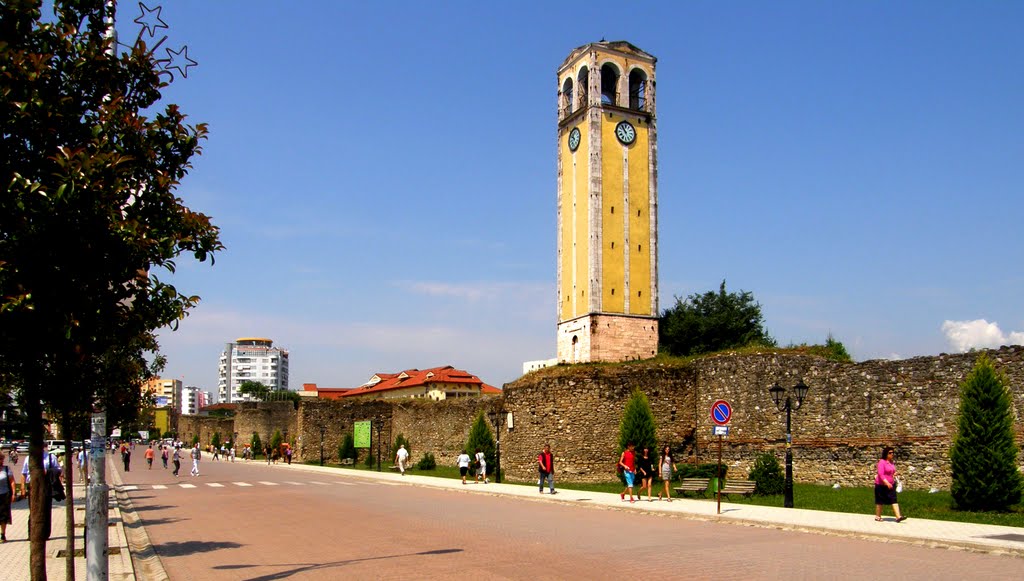 This transnational site (shared with Austria, Belgium, Bulgaria, Croatia, Germany, Italy, Romania, Slovakia, Slovenia, Spain, and Ukraine) encompasses the Gashi River in Tropojë, northeastern Albania, and the ancient beech forests of Rrajcë in Perrenjas, in central Albania. They demonstrate the postglacial expansion process of such forests and exhibit the most complete and comprehensive ecological patterns and processes of pure and mixed stands of European beech across a variety of environmental conditions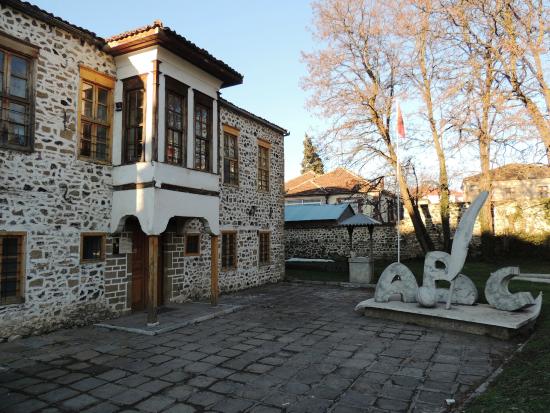 This is the extension of the site that has been inscribed in North Macedonia since 1979. The area around the town of Pogradec at the shores of Lake Ohrid was inhabited by the Illyrians in the 5th century BC, followed by the Romans and the Slavs. Traces of the Roman road Via Egnatia are evidence of an important passage route in the region. The ruins of the paleo-christian church of Lin together with its floor mosaics reveal the presence of Christianity. The historical centre of Pogradec represents an example of 19th to 20th century Albanian vernacular architecture